In this visit, we explain to candidates what the donation process is about, what is its therapeutic purpose, what tests and analytics we perform and what is the economic compensation made for the inconvenience caused.
Also, we evaluate each candidate according to:
Behavioural questionnaire
Study of phenotypical characteristics
Phenotypical characteristics of the donor and his direct relatives are analysed, as well as their lifestyle habits, hobbies, sports and/or motivations.
Photograph of the donor only for medical use. Confidential and under express written and signed authorization.
Commitment of donation
We evaluate the reasons of the donation and if the person is capable to accept this decision in the long term in his life.
02.

Complete Semen Analysis (seminogram)

In Fertibank, these parameters are higher than those standards requested by WHO.

List of Fertibank seminal values:
· Sperm mobility: progressive 50%
· Sperm morphology: normal 8%
· Post-freezing sperm mobility: Minimum 7 million progressive mobile spz per 0.5 ml straw.
03.

Psychological visit and tests

We evaluate the pathological traits or problems that may be present in the personality of our candidates to rule out the conflicting ones.

Tests consist in:
· Psychological test: The test lets us exclude candidates the show psychopathological problems such as imbalances, instability and lack of control.
· Personal interview: with Fertibank's psychology team.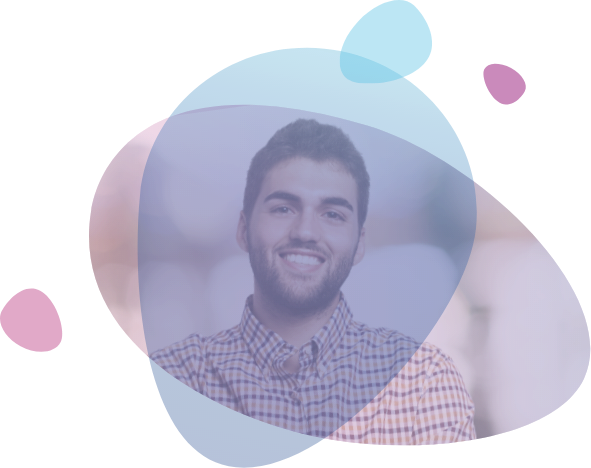 Data from our donors:
The variety of our donors include all
the blood types and phenotypes.
04.

Blood and urine
analytics

With the analytics we rule out those donors that are carriers of sexually transmitted diseases. In Fertibank we carry out two analytics:
• 1st Analysis: during selection process
• 2nd Analysis: 6 months after the delivery of the last
sample of semen or PCR (HIV, hepatitis) and syphilis in the last semen sample.
05.

Andrologist visit

Interview with Fertibank's andrology team:
· Clinical record evaluation review
- Complete andrological review
- General physical exploration
- Genital exploration
Genital hygiene conditions
· Result evaluation and signature of acceptance papers.
06.

Donor acceptance

Result evaluation and signature of acceptance papers.